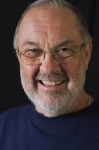 The club's website is getting to be a little more useful these days than it was in the past. For a long time it was used mostly as a repository for technical information. Seminar slides and tech articles were all that was there. These days, those materials are still there but now the focus is on communicating with our members and potential members.
The club roster, including periodic updates, is available for downloading and/or printing as are our newsletters, rally registration forms, and even the latest rally schedule. After rallies are over we publish rally reports and we store and display as many photos as we can collect from the attendees – for the San Diego rally we have more than 200 photos on the site. Those photos, by the way, were shot mostly by Geoffrey Godding who worked very hard to get us lots of photos of every activity. Geoffrey won't be at every rally, maybe not even the Fall rally, so some others might like to volunteer – Please?
Tech Note: The web site stores things like the newsletters, rosters, etc. in PDF-format (PDF = Portable Document Format). When your device (laptop, tablet, phone, etc.) encounters a PDF it automatically downloads it to your device before displaying it. Once it has downloaded the document it is available on your device whether or not you are still connected to the internet. One way of taking advantage of that, for example, is the latest rally schedule. Download it from the web site onto your smart phone (time to get one yet?) and you will get the latest version available and you can look at it with a couple of clicks. Want to learn how? I can arrange an impromptu seminar at the rally as needed.
Armand Minnie
Webmaster