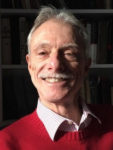 Our grown son said Pahrump sounds like something an elephant would say in a children's book. It turned out to be much more than that. As my wonderful mother-in-law, God rest her soul, would say, "A good time was had by all!"
I want to thank all who helped with Tech Session Presentations. I learned a great deal and heard others did as well. The best thing about Western States Tech Sessions is that the sessions are happy sessions. It was rewarding to look at the presenters and attendees smiling and enjoying each other and talking about GMCs.
Life is about decisions and we all make them. The thing about decisions is that they are often a matter of opinion. Opinions are often met with a difference of opinion. I heard a smart man who once said that when ever he begins to formulate an idea or opinion he reminds himself to say, "What if I am wrong?" Sometimes, when you are a bozo (like me) you might also ask, "Could I, possibly, maybe, this time, be right?
This rally we had several sessions on interiors. I was concerned that this might be met with disdain by some but apparently not. My motivation for having some "How I Fixed Up the Interior" sessions is partially personal. Ruth is a patient soul who has watched me spend money on the engine, transmission, final drive, brakes, every type pump known to man and a mystery pump or two, gauges that wiggle and flicker and a raft of things that "folks said I should have". Now that I have promised that I have a spare everything except an engine and transmission under the seats of the dinettes, it is her turn. We have the new floor down thanks to our friends the Van Winkles and upholstery is next.
We are already planning for the next rally in Paso Robles in October. We hope to wow attendees with sessions on how they keep our wonderful machines running and how to have fun. I think it would be great to have a session on re-curving doors. I would be glad to offer the door from our coach as the model for hands-on fun. Hint, hint. (There should be perks for being Tech VP.)