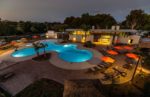 REGISTRATION FORM AND CHECK DUE TO BOBBIE SCHULTZ BY MARCH 1, 2019
See below for the registration form and the latest rally schedule.
RALLY HOSTS: Bobbie Schultz and Dave de Graffenreid
Mark your Calendar for April 3-8 2019 (Wednesday- Monday) Check in is Wednesday April 3rd 1pm, Monday is check-out day 12pm, for the spring 2019 GMCWS spring Rally. The Rally will be held at the San Diego Metro KOA in Chula Vista, Ca. 111 North 2nd Avenue, 91910
Metro KOA is family owned and has been in operation for 50 years to help create memories, Take time to slow down, enjoy each other by the campfire. On site Recreation includes Swimming pool & Spa, stop by the gift shop, play Ping Pong, Horseshoes, shoot some pool, or play games in the game room or enjoy nature - the park is beautifully landscaped. There is also a restaurant on site with a brick pizza oven, farm fresh salads, burgers, burritos and made to order breakfast with gourmet coffee. The surrounding area is farm country with some beautiful historic ranches.
You won't want to miss out on the excellent tech seminars and non-tech activities, Jim Kanomata has planned to inspire you and your GMC. Join us for a wonderful luau, where you can learn to do the Hula under Grace Kanomata's tutelage, remember to dress as though you are Hawaiian. We will make tissue leis as well as Mango and Pineapple Mai Tai's. Our welcoming night will be a Taco Bar featuring authentic Mexican street tacos. A ladies Easter brunch with a talk on Cal pottery, There will be 3 door prizes from our samples of pottery. We will sample Craft Local Brews with our OC Bros, including our Campfire Amber Beer, sample Bobbie's Beer & Cheese dip with pretzels, and look for the hats. Roving hors d'ouvers furnished by attendees. A San Diego Tour is offered for $40.00 which includes the USS Midway Museum admission. Come and join us for the Book Club , hosted by Joanne Hernandez, who will lead a discussion on the book "Molokai" by Alan Brenner, learn about Plumerias and plant your own to take home - led by our very own Dave de Graffenreid, otherwise known as one of the "OC Bros". Church services on Sunday led by George Beckman, and still more, a swap meet and auction where you can look for lost treasures – (bring some of your own to sell and donate to the auction), Join our Jam Session, bring your own musical instrument, watch a movie, check out the She Tent for puzzles and gaming, ok enough already. I'm signing up, hope you will join me for a wonderful Southern Cal experience.
"Hang Ten"- Bobbie
To print or download the PDF below click on the >> symbol on the top right of the display below.