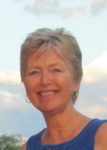 Non-tech Rally Report
We had a good turnout and a great time at Mt. Hood Village. There were lots of activities to keep us on the go. Day one began with helping to decorate the dining/meeting hall, enjoying margaritas, and then the first of many delicious meals. The local caterer (Rori at Dragonfly Caterers) and Dave D. and Manny and his family helped continue the tradition of fabulous meals throughout the week.
The next day we enjoyed a Coffee/Social for about 40 ladies (and a few men) and there were several lucky door prize winners and lots of treats. We also had Jokers and Marbles lessons for beginners and a great session by Donna Ventura on how to prepare some delicious salads. The salads became part of the roving hors d'eouvres dinner and were enjoyed by all.
The other non-tech sessions included a craft class on making gift jars for hostess gifts, a book club review of "A Mountain Between Us", a Forest Ranger talk about the Timberline Lodge, a bread pudding session, and morning walks (when it wasn't raining). It was fun to see all the familiar faces and enjoy some time together in a beautiful campground.
This was my last rally at the First VP so I will be turning my duties over to Shirlee McArthur. She has lots of great ideas for future rallies and will be an excellent VP. I've enjoyed the last three years preparing the non-tech programs and I have truly appreciated all those who were willing to put on classes or help with various sessions.
Next up will be sunny Southern California and a rally at Chula Vista April 3 – 7. Hope to see you there.