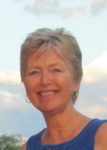 Time for some fun in Pahrump! We've got some great plans for the Spring 2017 Rally that will be held there from April 20th
through the 24th. The non-technical programs will include a self-defense class, and an "Easy Appetizers" session where we will make some fun goodies for happy hour (bring a recipe that can be made in a GMC kitchen without an oven). You're invited to join the "My Favorite Book" discussion by bringing a favorite book and telling us why you like it. From that, we will create a handout with lots of good reading recommendations. Also bring books you'd like to sell or trade at the Book Exchange, and any items you'd be willing to part with for a dollar.
Especially for the Ladies, we will have a Ladies' Coffee/Tea with pastries, games, door prizes, and a chance to reconnect and meet new folks. We'll also have a fashion show by a local businesswoman who owns Sunflower Fashions in Pahrump. And we will have two great craft projects. We will create some 'charming' jewelry and some fun cork wreaths. Bring a special charm that's meaningful to you or choose from the ones provided to make your charming necklace. And for the wreath, we'll have lots of corks but bring a few with special meaning to add to your creation.
So come to everything, and bring: (1) a favorite cork from a special time, (2) a charm that you would like to add to a charm necklace, (3) books to trade or sell, (4) dollar sale items, (5) a favorite book, and (6) Five to ten copies of your favorite recipe for an appetizer that can be made in a GMC kitchen without an oven. Sound like fun? Come on down, and don't forget to register by April 1st (no foolin').