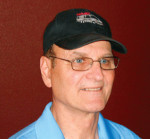 Come join the GMCWS Fall Rally October 10-14, 2016 at The Mill Casino • Hotel & RV Park in North Bend (Coos Bay), Oregon. The Rally is set in a tranquil, park-like, waterfront location along the Oregon Coast in the beautiful Pacific Northwest. This is a rally you won't want to miss! Special guest seminar speakers will be Jim Bounds and Dick Paterson!
There are five (5) GMC Clubs participating in this Rally: GMC Western States, GMC 49ers, GMC Cascaders, GMC Pacific Cruisers, and GMC Mountaineers. You do not have to be a GMC MotorHome Club member to attend. Come join the fun.
Early arrivals should call the Mill Casino RV Park (800-953-4800, ext. 3) right away and make a reservation. Tell them you are staying for the GMC Western States Rally and ask for the group rate. You do not need to be registered first for the Rally to reserve an early arrival RV space. Space is limited so call right away.
This Rally is packed full of food -- four catered breakfasts, a BBQ dinner (prepared by the GMC Cascaders), a BBQ lunch (prepared by the Pacific Cruisers), and two catered dinners. Wow!
There will be lots of Technical seminars, including the much talked about FiTech Electronic Fuel Injection System presented by Jerry Work. Also you won't want to miss Jerry's presentation on converting his Onan to propane. See the Tentative Schedule at gmcws.org.
For the Non-Tech folks we have a nice schedule of seminars starting off Monday evening with Sharon Work's talk, "Do Alaska on Your Own. It Is Easy." She is anxious to share with us about the fun Alaskan trip that Jerry and she are currently taking in their GMC motorhome. Refer to the Tentative Schedule at gmcws.org for more seminar information.
Tuesday evening following the afternoon Swap Meet and BBQ Dinner, there will be a fun auction. Our Auctioneer will be Dave Case and he will be assisted by Suzanne List, (aka Vanna White). Jim Kanomata, has generously donated $500 in gift certificates from Applied GMC, Manny Trovao, GMC Aluminum Grill, Jim Hupy, Master Cylinder Power Bleeder Kit, George Banovich, GMC Cutting Board, Gary Bovee, Onan Electronic Ignition Kit and much more. Please Email Joe Nehl (jnehl@syix.com) if you are going to bring an item(s) that you would like to donate to the GMCWS Club for the auction (doesn't have to be GMC related, or new). All funds collected from the auction will be used to help pay for the Rally and any monies left over will go to the GMCWS Club to help support future events. Thank you in advance for your help.
Be sure to sign up to attend the free Shore Acres State Park Excursion on Wednesday afternoon when registering. Shore Acres State Park is an exciting and unexpected combination of beautiful natural and constructed features perched on rugged sandstone cliffs high above the edge of the Pacific Ocean. The Park features a gift shop and lush gardens with plants and flowers from all over the world. Something is in bloom almost every day of the year. A free shuttle ride is provided to and from the Park.
On Wednesday night there will be a jam session for those who like to play an instrument. So bring an instrument and join others for a good time making music together. Get tuned up for a night of singing Thursday at Karaoke Night. A professional Karaoke DJ will turn this event into a night to remember. So be ready to do some singing (and dancing?).
Coos Bay historic buildings dot the landscape along with a wide array of restaurants, unique shops, museums, antique shops, candy factories and more. There is plenty to see and do for those who feel adventuresome.
You can view all of The Mill Casino • Hotel and RV Park amenities at www.millcasino.com/amenities. Registration deadline for the Rally is August 15, 2016. To download the Registration Form and Tentative Rally Schedule go to www.gmcws.org. Questions: Email me at gary.bovee@gmcidiotsguide.com or call 530-200-6247. Registrations are pouring in, so plan to register soon.